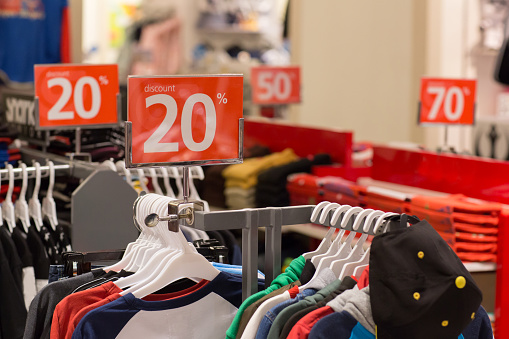 In a world where every dollar counts, mastering the art of discount shopping has become an essential skill for budget-conscious consumers. The allure of discounted prices and deals has given rise to a new way of shopping that allows you to get more for less. In this article, we explore the world of discount shopping, sharing tips, strategies, and insights that can help you make the most of your hard-earned money while still enjoying quality products and experiences.
The Thrill of Discount Shopping
Discount shopping offers more than just financial savings. It's about finding value, uncovering hidden gems, and experiencing the satisfaction of securing a great deal. Here are some compelling reasons why discount shopping is gaining popularity:
Stretching Your Budget: Discounted prices mean you can purchase items you want or need without straining your finances.
Discovering New Brands: Discount shopping exposes you to brands and products you might not have considered otherwise, expanding your options.
Maximizing Savings: Strategic discount shopping can lead to significant savings over time, allowing you to allocate funds to other important aspects of life.
Rewarding Experiences: Scoring a great deal can give you a sense of accomplishment and excitement, making the shopping experience more enjoyable.
Proven Strategies for Successful Discount Shopping
Research and Compare: Before making a purchase, research prices, read reviews, and compare deals across different platforms to ensure you're getting the best value.
Sign Up for Newsletters: Many retailers offer exclusive discounts to subscribers. Sign up for newsletters to stay informed about upcoming sales and promotions.
Shop Off-Season: Buying items during their off-season can lead to substantial discounts. Think swimsuits in winter and winter coats in summer.
Utilize Coupon Codes: Websites and browser extensions offer coupon codes that can provide instant savings when applied at checkout.
Leverage Rewards Programs: Many retailers have loyalty programs that offer discounts, cashback, or rewards for repeat purchases.
Consider Outlet Stores: Outlet stores often sell brand-name items at reduced prices due to overstock, discontinued lines, or minor imperfections.
Online Discount Shopping
Flash Sales: Keep an eye out for time-limited flash sales that offer steep discounts on a wide range of products.
Deal Websites: Visit deal websites that aggregate discounts and deals from various retailers, making it easy to find the best bargains.
Cashback Platforms: Cashback websites offer a percentage of your purchase price back as cash when you shop through their links.
In-Store Discount Shopping
Clearance Sections: Explore the clearance sections of stores for heavily discounted items that are still in good condition.
Price Match: Many stores offer price-matching policies, ensuring you pay the lowest price available.
Conclusion
Discount shopping is not just about finding the cheapest options; it's about making informed decisions that balance quality, affordability, and value. By adopting smart strategies, staying updated on deals, and approaching shopping with a thoughtful mindset, you can embark on a journey of savings without compromising on your shopping desires. So, whether you're looking for a new wardrobe, home essentials, or a special treat, the world of discount shopping invites you to discover the joy of getting more for less.