Introduction:
When it comes to luxury fashion, Paris stands as a global icon. The City of Light is not only known for its exquisite couture and high fashion, but it's also home to some of the most renowned bag brands in the world. In this article, we will take you on a journey through the enchanting world of iconic bag brands that call Paris home.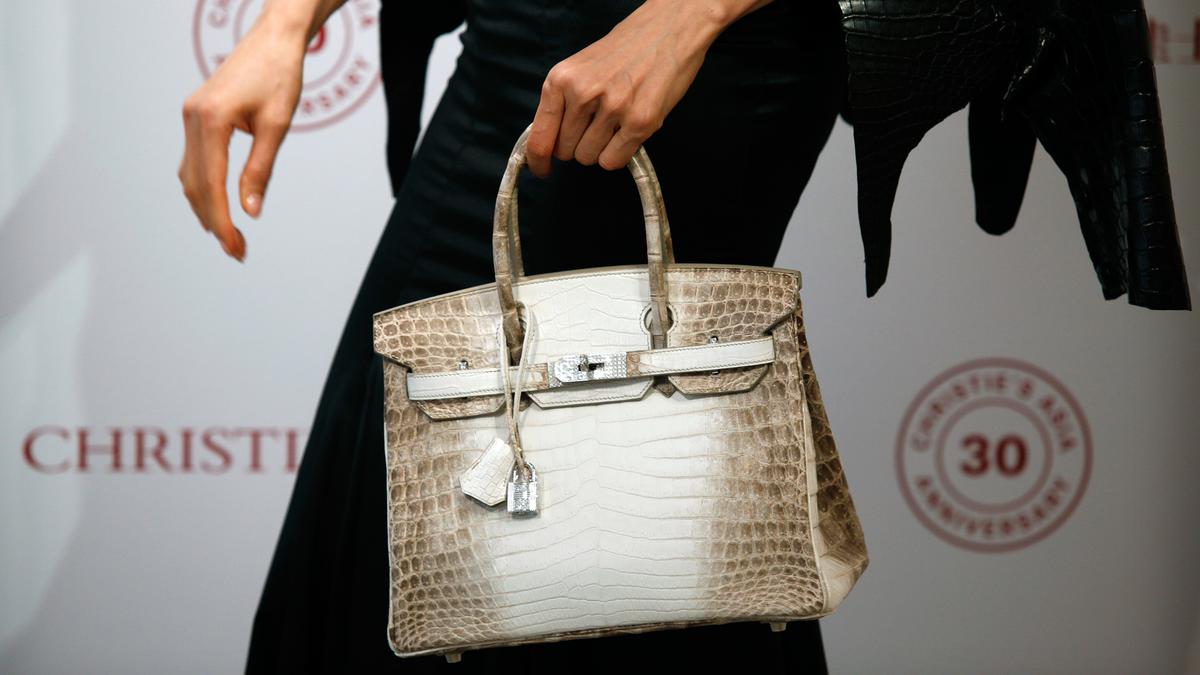 1. Louis Vuitton: A Timeless Classic
Louis Vuitton, often abbreviated as LV, is a name synonymous with Parisian luxury. Founded in 1854, this iconic brand is famous for its monogram canvas and elegant leather bags. Louis Vuitton bags are celebrated for their quality, craftsmanship, and distinctive design. From the iconic Speedy to the sophisticated Neverfull, LV bags are not just accessories; they are a symbol of timeless elegance.
2. Chanel: Where Style Meets Tradition
Chanel, founded by Gabrielle "Coco" Chanel in 1909, is a name that resonates with every fashion enthusiast. While they may be more renowned for their clothing and fragrances, Chanel bags are a statement in themselves. The quilted leather, chain straps, and the iconic double-C logo are just some of the features that make Chanel bags truly special.
3. Hermès: The Epitome of Luxury
Hermès is a name that exudes luxury and exclusivity. Established in 1837, this Parisian brand is world-famous for its Birkin and Kelly bags. Crafted from the finest materials, Hermès bags are not just fashion statements; they are investment pieces. The meticulous craftsmanship and attention to detail make each Hermès bag a work of art.
4. Givenchy: Where Couture Meets Street Style
Givenchy is the perfect blend of high fashion and urban chic. Founded in 1952, this brand has a strong presence in both the runway and street fashion scenes. The Antigona and Pandora bags have captured the hearts of fashion-forward individuals worldwide. Givenchy bags are a testament to the brand's ability to combine style, sophistication, and an edgy urban vibe.
5. Céline: Timeless Minimalism
Céline, under the creative direction of Phoebe Philo, has redefined minimalism in the world of bags. Clean lines, quality materials, and an understated elegance define Céline's bag collection. The Luggage Tote and Trapeze Bag are two of the most recognized designs, loved for their timeless appeal.
Conclusion:
Paris has long been an epicenter of luxury fashion, and these iconic bag brands continue to shape the industry with their style, craftsmanship, and innovation. Each brand has its unique identity and loyal following, making them an essential part of the Parisian fashion scene. Whether you're strolling along the Champs-Élysées or exploring the charming streets of Montmartre, you'll find that these Parisian bag brands are more than just accessories; they are a testament to the enduring elegance and sophistication of Parisian fashion.